Mysterious Places of the 18th Century In Morocco: MEKNES
Meknes is one of Morocco's historical, imperial cities and a fascinating place to visit. Many touristic spots will amaze you when you get there. Meknes may not be known as a big touristic destination like other cities such as Marrakech and Casablanca. Nevertheless, it deserves to be highlighted as it has a thrilling history and a remarkable heritage. It holds some of the greatest legacies of Morocco. You will be amazed when you see what's hiding inside the city. There are many historical buildings with attractive ancient types of architecture. The magnificent designs are greatly influenced by Spanish-Moorish style design. Moreover, the city hosts the Fantasia Festival, one of the country's biggest festivals.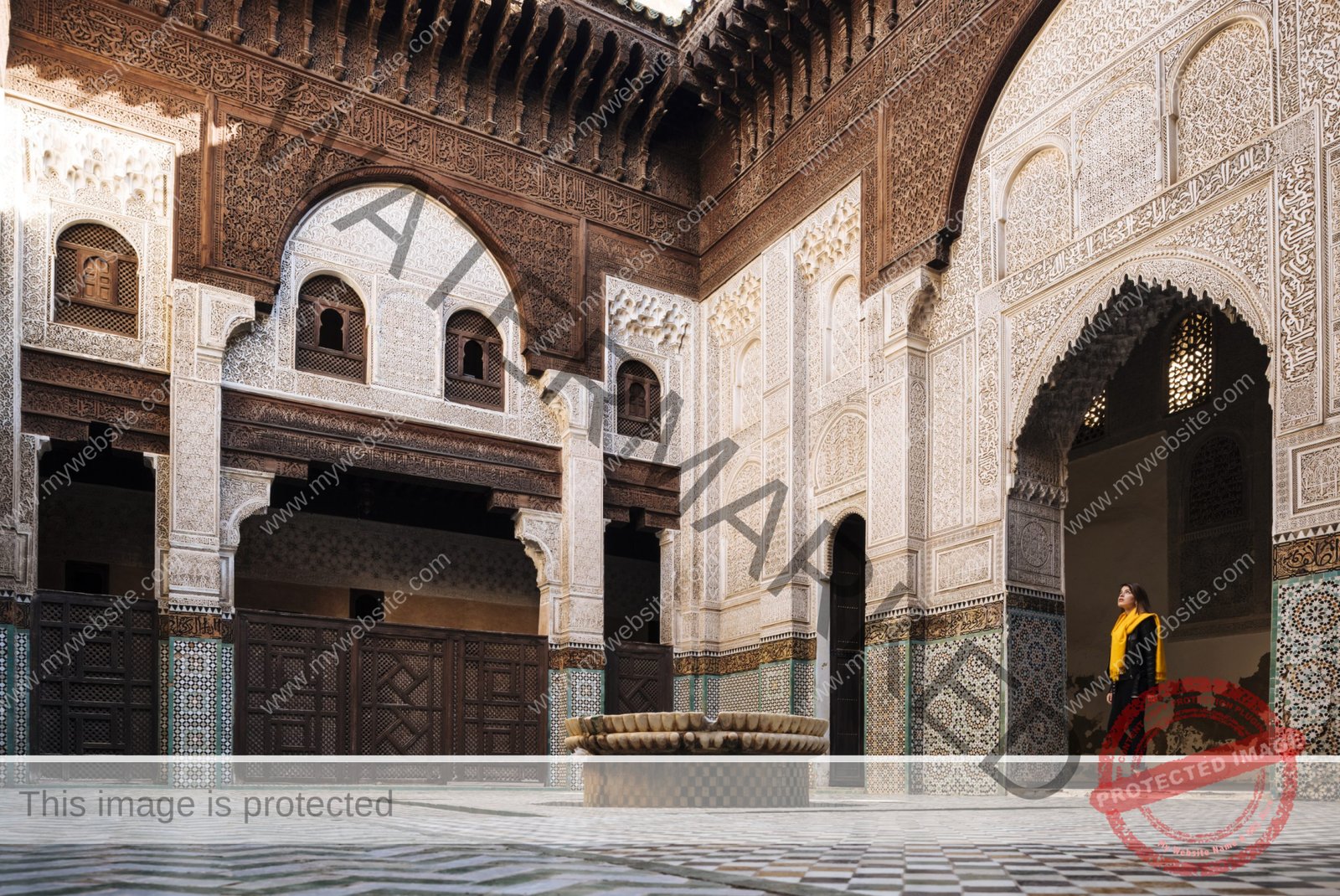 Top 4 Mysterious Places of the 18th Century In Morocco: Some Historical Facts About Meknes
Almoravids founded the city in the 11th century as a military settlement, and in the 17th century, Sultan Moulay Ismail made it the capital and a glorious, vibrant and prosperous city.
This imperial city has many architectural treasures and assets in Medina. This will surely attract your attention.
It is located in the north of the country and is 157 km from Rabat, the capital of Morocco. It is located about 20 km from the Roman remains of Volubilis.
It is a city of over 600.000 people. Massive ramparts and their captivating gates surround it. It was called "Le Petit Paris" during French colonization.
Meknes has numerous mosques, which is why it is called "The city of a hundred minarets."
It has some of the Arab Andalusian architectural heritage that is vivid wherever you go in the city.
In 1996 Meknes was recognized as one of the UNESCO World Heritage places.
Top 4 Mysterious Places of the 18th Century In Morocco: Bab Mansour
Bab Mansour is an impressive structure and unbelievable architecture. It is well known for its outstanding alternating convex ceramic and concave design that adorns the big part of the entrance.
Some of the other characteristics of the gate are:
It is one of the oldest gates in Meknes and Morocco. It is the main entrance to the imperial palace.
It was built in 1732 and is famous worldwide as it is considered one of the world's most artistic doors.
It is considered a giant gate in Morocco and is as high as 16 meters (about 25 feet). It is located in front of Lahdim square.
Mansour Laalej, a Christian convert, was the architect behind this historical masterpiece. The design is well known for its brilliant artistic illusion.
The gate is adorned by green and white Zalij and engraved Quranic boards. These decorations have been fading throughout the years.
Top 4 Mysterious Places of the 18th Century In Morocco: Place Lahdim
Place Lahdim creates a very exotic atmosphere for its visitors. It is the place most frequented by tourists and the inhabitants of Meknes. It is indeed a must-see historical place in the city of Meknes.
Here are some facts about this historical place:
Place Lahdim square, which means place of demolition, used to be a storage of tons of rubble. Sultan Moulay Ismail designed it in the years 1672-1674. It is a large, rectangular square 200 meters long and 100 meters wide.
It is located between Bab Mansour and the Medina of Meknes. It is a large public square located in the heart of the historic city of Meknes near Medina. After it was reconstructed, the square was used as a space for religious, cultural, commercial, and political events.
It is sometimes called "Jam3a Elfna of Meknes". It becomes alive in the evening and livens up at night. It is a spacious esplanade and is the social heart of Medina. It hosts all kinds of activities. It hosts street vendors, customers, storytellers, animal showers and jugglers.
Top 4 Mysterious Places of the 18th Century In Morocco: Kara Prison
This is a historical place to visit, without a doubt. There will be a tour guide that will explain this historical prison more. Here are some facts fascinating facts about Kara prison:
Kara prison is an underground prison and historical monument. It was established and built at the beginning of the 18th century.
It is located close to the Moulay Ismail mausoleum in Meknes. It is the largest prison in Morocco,
It held up to over 40,000 prisoners, according to historians. It is a mysterious prison and is believed to be the only prison with no doors in the world.
It was designed and created in such a way that its geometry consists of hallways and complex mazes. Each hall has numerous corridors, and each corridor leads to another entrance. Thus, It is so confusing that it will be hard to find a way to get out of it without a guide when entering.
The top 4 Mysterious Places of the 18th Century In Morocco: The Dar Jamaï
Dar Jamaï has so many historical facts and is an attractive place that deserves visiting:
The Dar Jamaï Museum was built in 1882, Hispano-Moorish type, as a private residence. In 1920, Dar Jamai became one of the historical museums and muniment in the country.
Inside, you will see collections dating back to the 19th and 20th centuries. It holds many historical artifacts that connect its visitors to the history of Meknes.
It has a historical "Minbar," stepladder furniture in the mosque's prayer hall. It is where the Imam gives Friday prayer speech. It is painted and carved wood that dates back to the 17th century.
In the museum, there are some fascinating handmade carpets from the craftsmanship of Meknes. These historical artifacts reflect the authentic culture of the locals.
Some of the collections and artworks you will find there are :
Metal, wood, leather ceramic, textile old-style weapons, damask work, embroidery and costumes, copperware, old fashion jewelry, ironwork, woodwork ceramics.
Festival in Meknes
This festival is a full-package event. It hosts various activities, including presenting tremendous local artifacts, artistic products, training workshops and street performances.
Some Facts About This Festival:
It hosts the International Festival of Urban Cultures, "Freestyle Maroc Urban Dance," every year. This festival supports unprivileged and vulnerable children in the city and its surroundings.
International artists and dancers attend this festival, up to 800 participants yearly. The participants come from many different countries. These include Belgium, Tunisia, Germany, the United States, Netherlands, Algeria, England, France, Spain, Russia, etc.
Many international experts are invited to supervise this festival's various activities. This is to make sure this yearly event is fair and competitive and continues to have international recognition. The supervising experts are primarily from Spain, Belgium, France, Portugal, Germany, Italy and Japan.