1. Moroccan Handmade Artisans: The art of Mosaic in Morocco
The art of mosaics in Morocco is well flourished with the Moors. These mosaics have been integrated into many traditional objects and innovative designs for centuries. These types of artworks have been passed from generation to generation. Many Moroccan buildings and infrastructure incorporated many fascinating geometrically patterned mosaics. Mosaic is the true hallmark of Moroccan interiors as it is integrated into various designs. These include fountains, floors, ceilings, pools and tables ornament walls.
Some of the public infrastructures and building these types of Mosiac are used in are:
Al-Qarawiyyin Mosque in Fez
the Ben Youssef Madrasa in Marrakech,
The modern design such as the Hassan II mosque in Casablanca
Mosaic, zellige in Arabic, used to be just wealthy people. They used it to decorate their luxurious homes. This was to demonstrate luxury and worldly life. Yet, this has changed immensely, and in recent years, you can find it anywhere you go in Morocco.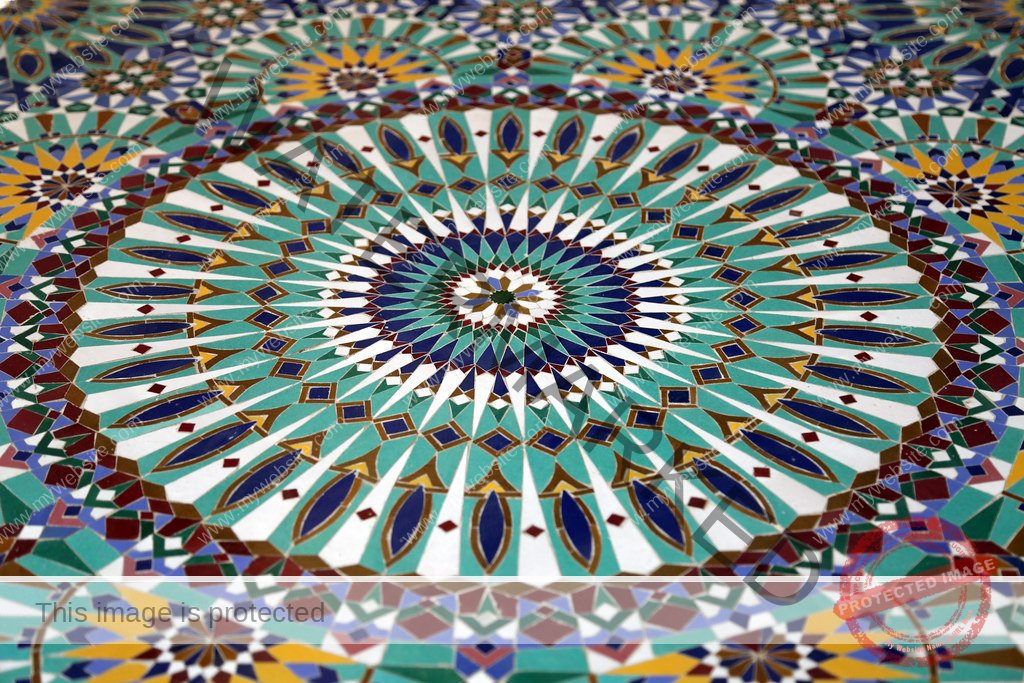 The cities where this unique mosaic style is produced are Meknes, Fes, Salé and Safi. In these cities, you will find some of the most productive centers of these Mosaic types from where they get distributed nationally and internationally exported.
The process of making a Mosaic is very complicated. It requires diligent attention to detail and unique skills, and perfection. This is to execute and produce the most unique and authentic artifacts.
Some of the most common  and well-sourced styles of Mosaics are:
Cross-shaped
Square-shaped, star-shaped
Mosaic of Fez MUST watch the VIDEO.
Octagon combined with cabochon shaped.
Fez is one of the main cities producing a high, luxurious Mosaic.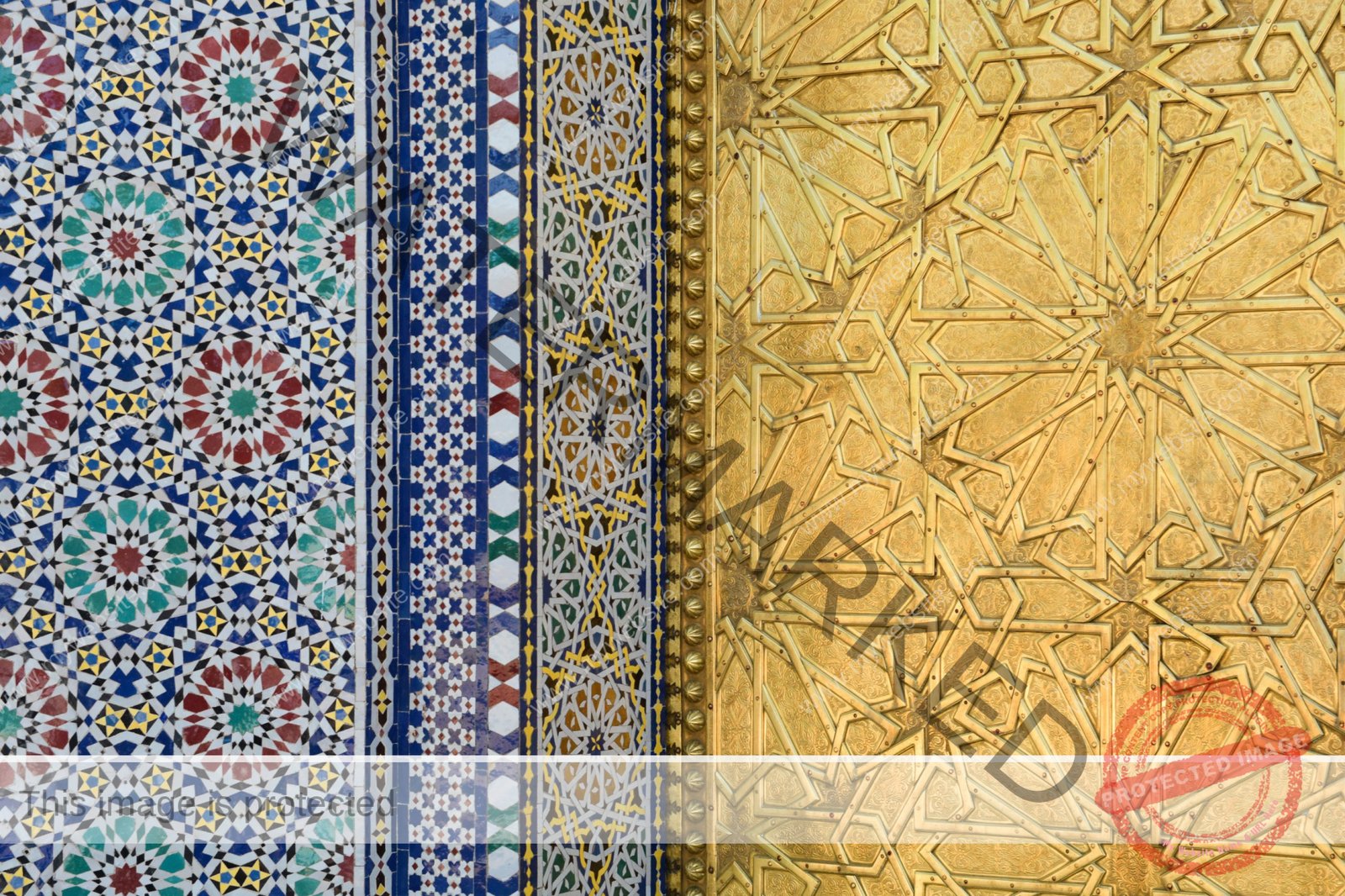 The process of making Mosaic Zellij is very intricate and lengthy:
First, the artisans extract the impurities from clay.
Second, the clay is mixed well and grouped into square tiles,
Third, the mosaic tiles are left to dry under the hot sun.
Fourth, the tiles are smoothed, rendered flat, and dipped in coloured enamel.
Fifth, mosaic tiles are then kiln-baked.
Sixth, the Mosaic is hand-cut square pieces of tile into the desired shapes and forms.
Side Notes:
The enamel used in this process is made of natural minerals such as zinc, tin, and copper.
Kiln bake is a thermally insulated chamber type of oven. This produces a high temperature enough to harden, drying the made Mosaic.
2. Moroccan Handmade Artisans;  Moroccan Poufs
Moroccan artisans use centuries-old traditional techniques, lengthy, to make some of the fantastic poufs.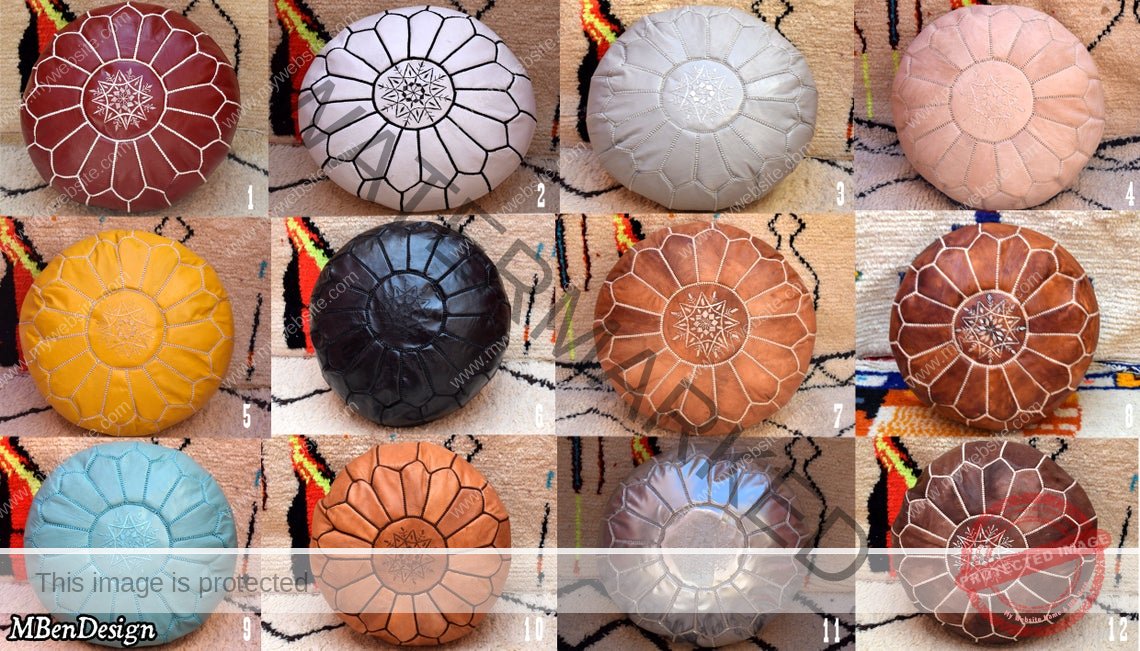 Using the tanning process, they use raw ingredients to cure animals' hides in tanneries. They treat the skins and hides of animals, following strict rules to produce high-quality leather. A made of Moroccan handmade pouf ottoman can take a week to make and perfect. Moroccan poufs represent the Moroccan legacy wherever they are sent in the world. They are introduced to the world through authentic Moroccan-style décor and design. They are all uniquely vibrant, rich and inspirational. Moroccan poufs are cross-cultural; they originated from the native people of Morocco, which are Berbers. Then, there were shared and transferred to these cultures and civilizations:
Arabs
Sub-Saharan Africa culture
Europe countries such as Spanish Romans
You can put these fantastic poufs anywhere in your home. They will brighten up and compliment your room and living space. A wide range of Moroccan pouf will bring a touch of traditional Morocco inside your house. They are made from extinguished quality leather and are durable. These poufs will surely give your living space a nice touch and fresh look while adding a cozy element.
They are so attractive that they can be placed and used in so many ways:
In a nursery.
As footstool
Beside your fireplace
At the end of your bed
As tables, seating chair
Some of the most genuine luxurious leather poufs are:
Handmade, Handcrafted and hand-stitched, primarily made in Fez and Marrakesh. These are made with a zipper on the bottom and hand-sewn.
They are created with leather and embroidery using natural leather sewn together. They are decorated with exquisites on the top.
Masterworks of art and no two poufs look-alike. This is because of their authenticity and how they are made.
Vibrant and fresh looking. They are practical and statement-making wherever they are placed.
Moroccan poufs are available and made in a broad spectrum of vivid colours. These include black, brown, dark brown, green, yellow, red, white and many more. However, dark chocolate finish poufs with a natural tan are the most used. They are incredible and are amazingly prevalent in Morocco. Ottoman poufs are available in many sizes. This depends on how heavy, light or compact the client wants them to be. Many people adore them nationally and internationally. This is regardless if they match the furniture, area rugs or other accessories.
3. Moroccan Handmade Artisans; Metalwork Artwork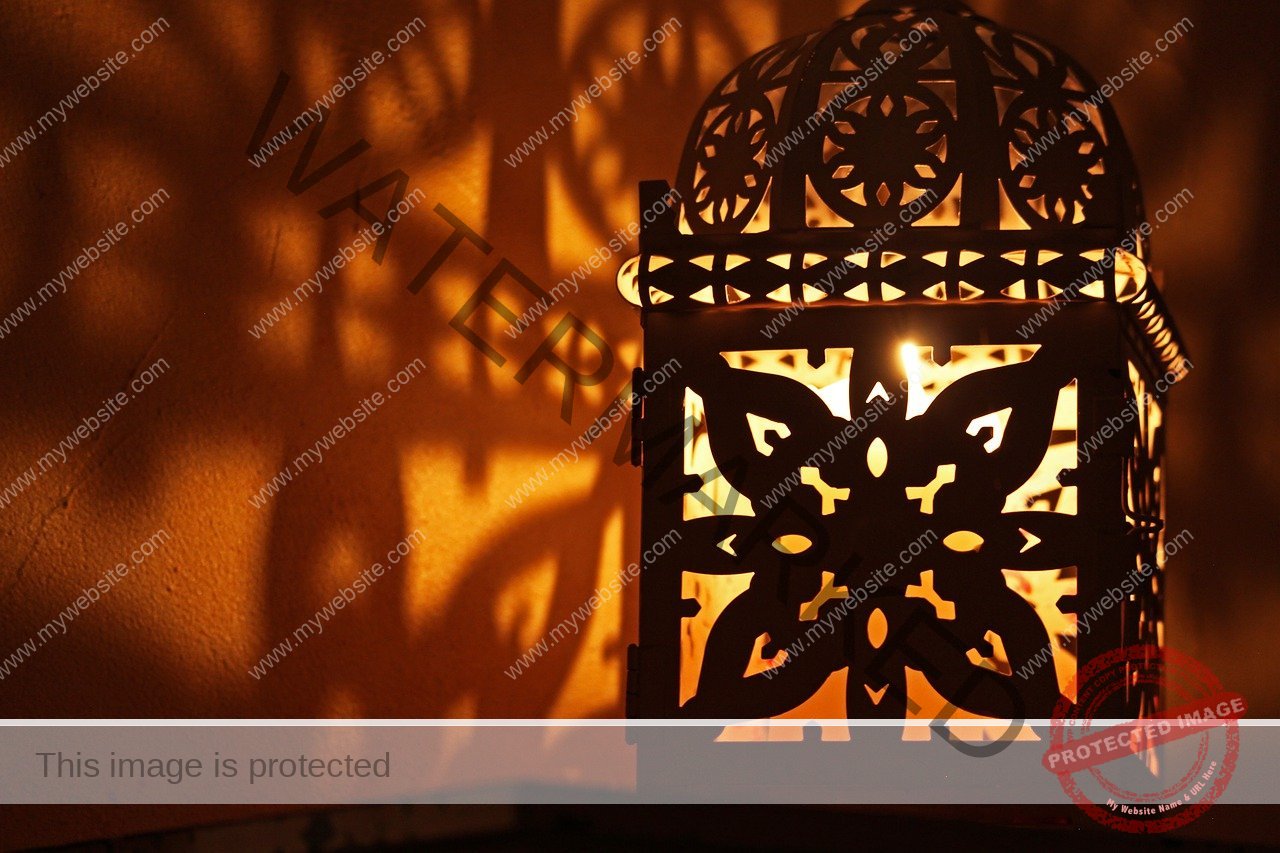 Moroccan Metalwork artwork is widely found in Fez, Marrakesh and Tetouan. This artwork is integrated into various objects such as jars, door knockers and lamps. It is also incorporated into the artwork of copper, silver, and brass bracelets, which are wrought and covered with molten solder and antique brass.
The copper lantern is an incredible Moroccan Ceiling Lamp that is handmade and made from pure copper. It is one of the most intricate artifacts that is made in Morocco. The artisans use ancient methods with a unique, elaborate design with a bulb inside. They are made so that the surface casts light in intricate, decorative patterns.
4. Moroccan Handmade Artisans; Artistic Mirrors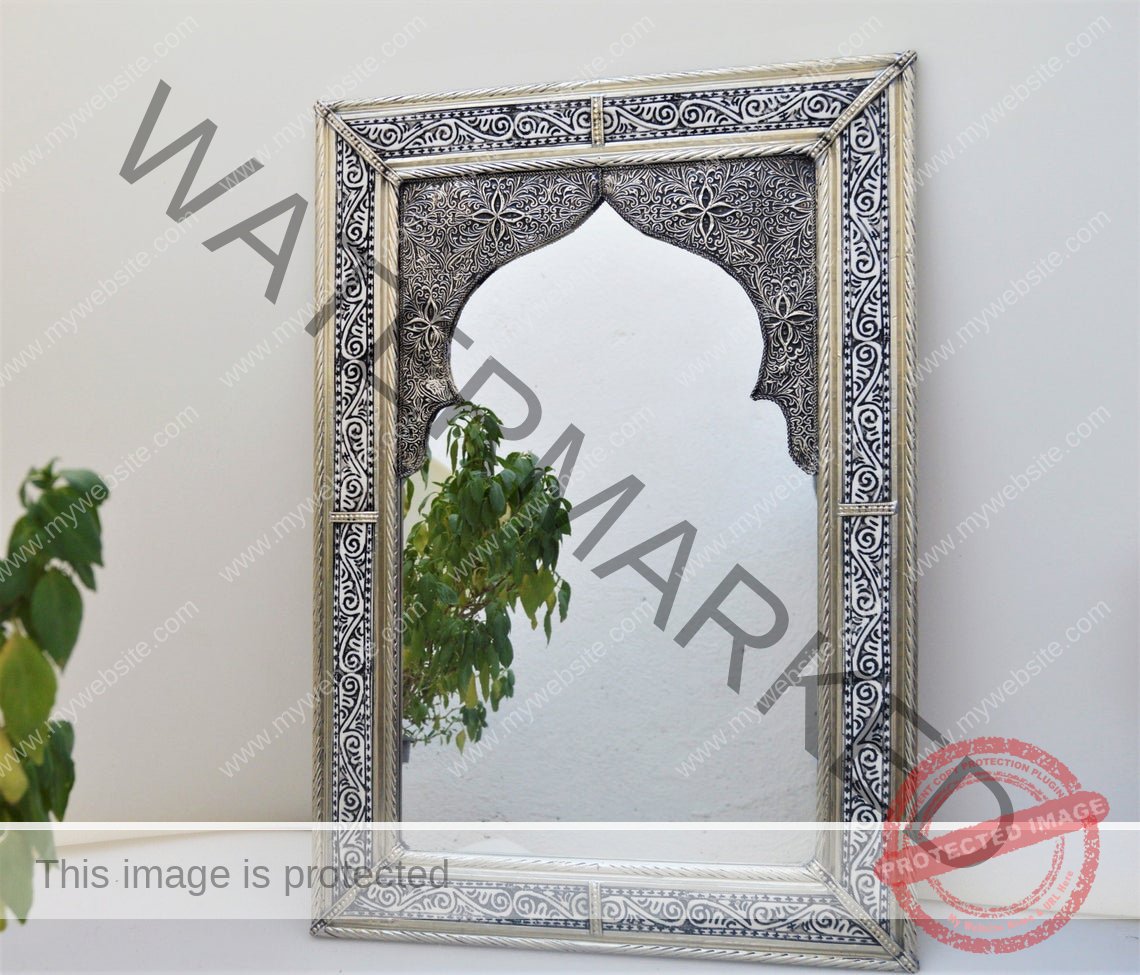 Another piece that is full of artwork is the Mirror. The Metal and camel bone inlay Moroccan mirrors are made in Marrakech. They are some of the well-known ones.
There are wide assortments of authentic handmade mirrors to animate your house. These Mirrors will give your home an extra touch of Moroccan elegance and Moorish flair. They present the dazzling beauty of Moroccan artistic design and are amazingly impressive.
Some of the most talented master artisans make these mirrors so perfectly. They use a centuries-old technique while handcrafting them from ethically sourced animal bones. The frame of these mirrors is made of a considerable amount of dyed camel bone and metal on a sturdy wooden cedar. The process of making some of these mirrors can take weeks. This is all to produce a truly stunning piece of Mirror. They add an extra element of detailing, which involves the perfection of many steps:
Bone pieces are being cut.
Ground and sanded down into intricate pieces.
It is decorated into the frame to form the desired design.
These authentic and traditionally made Mirrors are created in many sizes, shapes and finishes. They can be dome-shaped, rectangular with or without arched tops, and so many other forms. Thus, they are perfect for adding a stunning center point to any room, hall or living room you wish to hang them on.
Sidenote: Make sure you avoid the use of chemicals and household cleaners. They are too harsh and can damage the delicate surfaces used to make these mirrors.
5. Moroccan Handmade Artisans; Ancient Moroccan Doors 
You will be amazed at what some of the ancient doors in Morocco are hiding behind them. They are a gateway to another world that will get you in touch with Morocco's rich history.

These doors date back centuries and have some fantastic features:
They are designed with Moorish-style motifs.
They are carved hand-painted Moroccan wooden doors.
They are decorated with "hamsa" door knockers or palm-shaped.
They are made with various hues, such as canary yellow and Majorelle blue.
They are decorated with camel bone, metal, and resin. This is to give it more of an exotic look.
They are made with either cedarwood or redwood with some ancient knockers.
In Morocco, you will encounter some decorative Moroccan doors that are antiques, whereas others are a reproduction. Some of the fantastic artisans are all made by implementing a considerable amount of precision. This high precision gives these amazingly made doors a very authentic look to keep their originality. They truly represent a historical artwork and the legacy of the ancestors.
Some of the exquisite antique doors in Morocco are primarily found in: 
Hotels
Ancient palaces
Mosques, Domes
6. Moroccan Handmade Artisans; Other Amazing Artwork
Morocco communities have a unique, vibrant atmosphere you will undoubtedly appreciate. Thus, you will have an unforgettable experience by getting in touch with locals. These communities create a lively ambience that makes you lose track of time. The authenticity and originality of each structure passed down for generations will amaze you. Each city has unique architectural art that it offers and delights its visitors.
In the city of Fez, you will observe some superb handmade items such as:
Mosaic
Pottery
Leather
Woven in wicker, raffia and palm
In the city of Marrakesh, you will find all kinds of items, for example:
Lampshades
Trivets, baskets
Lanterns, mirrors
Rugs and candlesticks
In Essaouira, you can find all kinds of items, and these include:
Scandinavian blankets
All varieties of leather purses
Leather bags, Bread baskets
Moroccan wedding blankets.
Ankle boots, sandals, closed shoes.
Rafia craftwork, babouche slippers, flats
Carved in thuya, precious wood from the Atlas Mountains