Moroccan artisans use centuries-old traditional techniques, lengthy, to make some of the amazing poufs.
Moroccan Poufs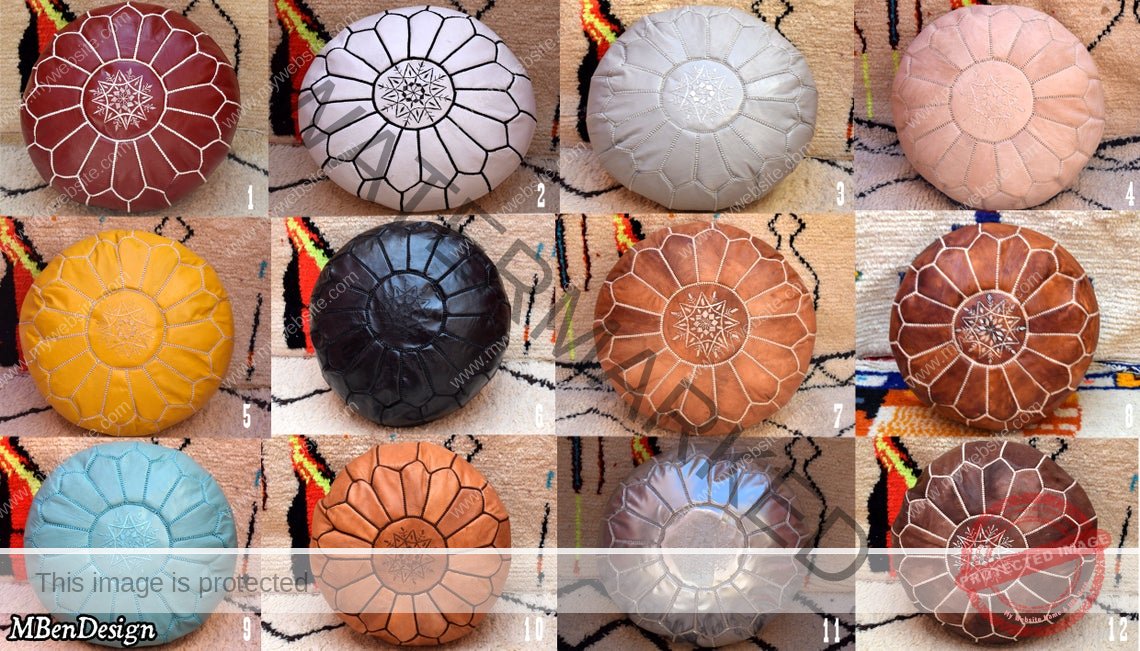 They use raw ingredients to cure animals' hides in tanneries using the tanning process. They treat skins and hides of animals, following strict rules to produce high-quality leather. A complete made of Moroccan handmade pouf ottoman can take the whole week to make and perfect. Moroccan poufs represent the Moroccan legacy wherever they are sent in the world. They are introduced to the world in the form of authentic Moroccan-style décor and design. They are all uniquely vibrant, rich and inspirational. Moroccan poufs are cross-cultural; they were originated from the native people of Morocco, which are Berbers. Then, there were shared and transferred to these cultures and civilizations:
Arabs
Sub-Saharan Africa culture
Europe countries such as Spanish Romans
You can put these fantastic poufs anywhere in your home. They will amazingly brighten up and will compliment your room and your living space. A wide range of Moroccan pouf will bring a touch of traditional Morocco inside your house. They are made from extinguished quality leather and are durable. These poufs will surely give your living space a nice touch and fresh look while adding a cozy element.
They are so attractive that they can be placed and used in so many ways:
In a nursery.
As footstool
Beside your fireplace
At the end of your bed
As tables, seating chair
Some of the most genuine luxurious leather poufs are:
Handmade, Handcrafted and hand-stitched, which are mostly made in Fez and Marrakesh. These are made with a zipper on the bottom and handsewn.
Created with leather and embroidery using natural leather sewn together. They are decorated with exquisites on the top.
Masterworks of art and no two poufs look-alike. This is because of their authenticity and how they are made.
Vibrant and fresh looking. They are practical and statement-making wherever they are placed.
Moroccan poufs are available and made in a broad spectrum of vivid colours. These include black, brown, dark brown, green, yellow, red, white and many more. However, dark chocolate finish poufs with a natural tan are the most used. They are incredible and are amazingly prevalent in Morocco. Ottoman poufs are available in many sizes. This depends on how heavy, light or compact the client wants them to be. Many people adore them nationally and internationally. This is regardless if they match with the furniture, area rugs or other accessories.