Artistic Mirror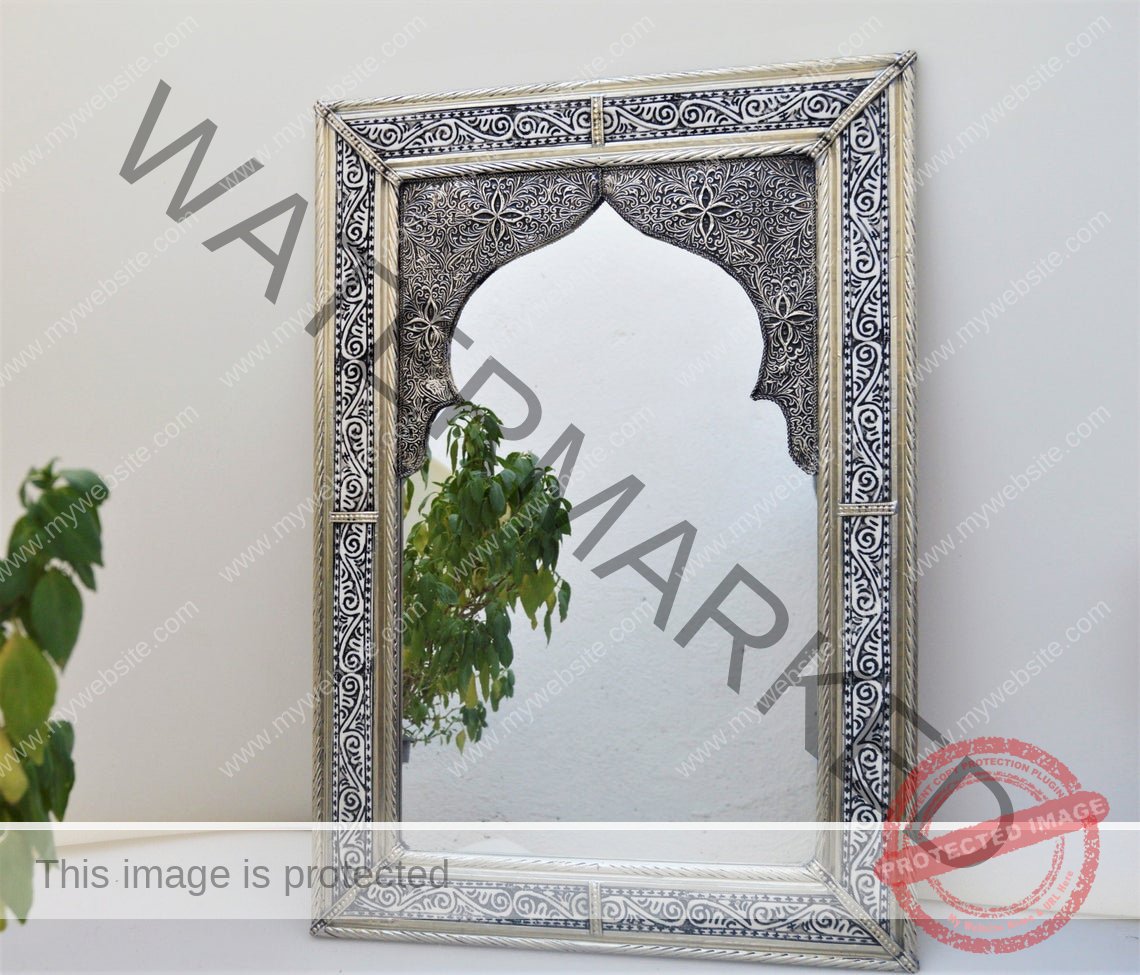 Another piece that is full of artworks is the Mirror. The Metal and camel bone inlay Moroccan mirrors are made in Marrakech. They are some of the well-known ones.
There are wide assortments of authentic handmade mirrors to animate your house. These Mirrors will give your home an extra touch of Moroccan elegance and Moorish flair. They present the dazzling beauty of Moroccan artistic design and are amazingly impressive.
Some of the most talented master artisans make these mirrors so perfectly. They use a centuries-old technique while handcrafting them from ethically sourced animal bone. The frame of these mirrors is made of a considerable amount of dyed camel bone and metal on a sturdy wooden cedar. The process of making some of these mirrors can take weeks. This is all to produce a truly stunning piece of Mirrors. They add an extra element of detailing, which involves the perfection of many steps:
Bone pieces being cut.
Ground and sanded down into intricate pieces.
Decorated into the frame to form the desired design.
These authentic and traditionally made Mirrors are created in many sizes, shapes and finishes. They can be in a dome-shaped, rectangular shape with or without arched top and so many other forms. Thus, they are perfect for adding a stunning center point to any room, hall or living room you wish to hang them on.
Sidenote: Make sure you avoid the use of chemicals and household cleaners. They are too harsh and can damage the delicate surfaces used to make these mirrors.